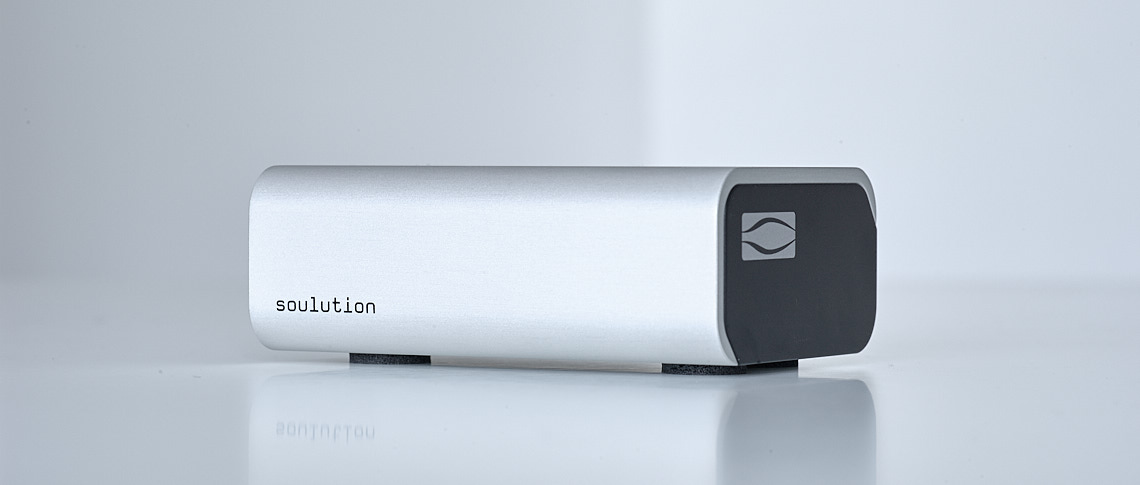 High-resolution music files on computer are rapidly gaining the approval of audiophiles.
The 590 uses the most advanced DSP technology to achieve error-free translation into the digital domain, and uncompromising circuit design to keep digital interference away from the audio system.
Now even the most critical of audiences can enjoy the full transparency and dynamics of high resolution music files.
Highlights
DSP-Converter
The 590 USB Converter is able to process music files in PCM format with a maximum sampling rate of 192 kHz and a word length of 24bit. A powerful Digital Signal Processor manages communication with the computer. Received data is buffered in a large RAM memory.
Reference Clock
The high-precision clock of the 590 converter ensures optimal sound, using technology adapted from the 540 SACD player. The word clock signal is available at the rear panel BNC socket to allow synchronisation with an external DAC.
Power supply
The 590 is powered via its USB connection to the computer. Extensive filtering is applied to ensure that high frequency noise components and instabilities cannot affect reference clock performance or propagate through interconnecting cables to affect associated devices and degrade sound quality.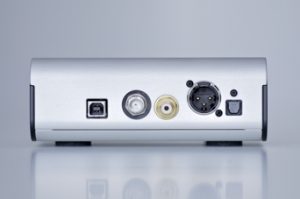 Connections
Digital outputs:
1 x SPDIF (RCA), 1 x AES/EBU (XLR), 1 x Optical (Toslink)
Digital inputs:
1 x USB
Clock-Ausgang:
1 x Wordclock (BNC)
Specifications
USB-Input 
Sampling rate 
192 kHz
Bit depth
24 bit
SPDIF- Output (RCA) 
Sampling rate 
192 kHz
Bit depth
24 bit
Impedance
75 Ω
Output voltage 
500 mV p-p 
AES/EBU (XLR) 
Sampling rate 
192 kHz
Bit depth
24 bit
Impedance
110 Ω
Output voltage 
500 mV p-p
Clock (Wordclock) 
Clock frequency 
22.5 - 24.5  MHz
Impedance
75 Ω
Output voltage 
5 V p-p
USB driver
v1.22c for Win7
v1.611 for Win7
v2.26 for Win10